Hi friends! It's time for my last mini reviews of the year. I collected many books I read in November & December in this post, and maybe it will give you last minute book haul ideas 🙂 As usual, you will find Goodreads blurbs if you click on the titles:
Bright Young Dead by Jessica Fellowes. I gave this book 3.5 stars. It's already out. This is the second book of the Mitford Murder series by Jessica Fellowes. It's set in 1920s. So, it's perfect for people who love historical fiction with crime and mystery involved in it. We visit this era's highlights in this book: Young aristocrats, jazz, dance clubs, etc. I thought she captured these historical elements very well. I like her easygoing writing and the plots. I loved the first book, and the second book didn't disappoint me. We follow Louisa, who is the nanny to the Mitford sisters. She's on a mission to find who killed Adrian this time. It's a nice mystery that hooks you and takes you to find the killer. Very enjoyable read and murder mystery that's sealed down very well in the end too. Thanks so much to Little Brown publishers for sending me a copy of this book, in exchange for an honest review.
Odette by Jessica Duchen: I gave this book 3 stars. It's already out. It was a well written charming book that was quite entertaining. Mitzi is a likeable character who believed in fairies. One day, a swan suddenly crashes into her window. She's injured and Mitzi takes her to the vet, then brings her home to look after. In the morning, the swan turns into a woman 🙂 And it becomes their adventure to go through city life with a swan/woman who has no idea about many things.
If you're looking for a comfortable, entertaining contemporary read with a bit of magic, it's a good choice.
My only criticism for the book is, although it's a short read, it took relatively longer (around 20%) to get to the point where swan crashed the window. Nevertheless it was a solid, fun read. Thanks so much to the author for sending me a copy of this book, in exchange for an honest review.
The Binding by Bridget Collins: I gave this book 2.5 stars. I had high hopes for this book, really loved the premise, but I think it's one of those cases that it delivered something else than promised. The idea sounded very original; people's bad memories binded in a book, so that they don't remember them anymore. It sounded like it has fantasy elements, some magic with interesting characters. The book is divided in 3 parts. I loved the first part, but things went into a completely different direction starting from the second part. Spoiler alert here if you don't want to know anything about it. Whole second part, which is 1/3rd of the book was just a romance story. It's related to the overarching idea, but in my opinion it was too much, too predictable, too slow. Also, there are lots of trigger warnings in this book, rape, sexual abuse, murder. This darkness and the amount of pages spent on it took me by surprise. So, I think that original idea is lost in between attempts of a bit of LGBTQ content and too much darkness. In addition, there are characters we spent a lot of time on in the first part, that were not touched upon in the other parts. It was lacking character development massively. Then, there was no explanation on where this magic is coming from, why some people have it, what's the set up? Although Collins' writing was flowing nicely, in my opinion, the plot was far from perfect and complete. In the end, it was not for me. Thanks so much to Harper Collins for an ARC of this book, in exchange for an honest review.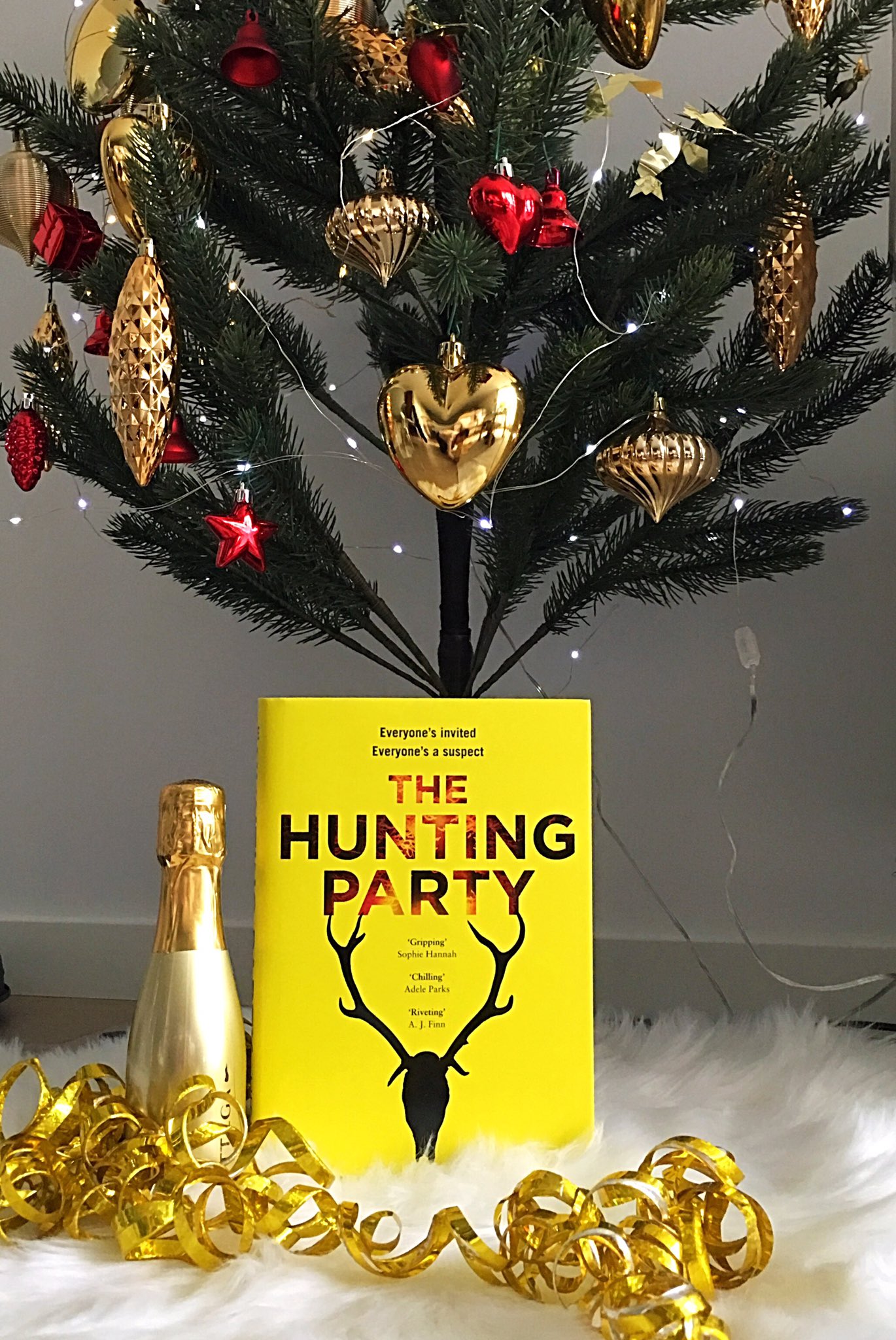 Hunting Party by Lucy Foley: I gave this book a surprising 2 stars. It will be out on 24th Jan 2019. I was really expecting it to be one of my favourite thrillers, as the premise is exactly what I love to read. Remote Scotland location, a group of friends, one gets murdered and the killer is among them. Sounded so good, but unfortunately execution failed in my opinion. I expected a lot of tension, biting nails, racing heart…but unfortunately it just didn't deliver.
First of all, the book is too slow, lots of blabber about the food, the environment, the conversations. It could be a lot shorter. Second, none of the characters were likeable. I mean, it's OK to have unlikeable/unreliable characters, but all 13 of them not to care for is a bit too much. I wanted to root for at least one, to keep going. Plus, all of them were too similar. You don't know who's murdered and who did it until the very end of the book, and it consists only like 5% of it. And, there's really not a structural tension building until that point. The intrigue in the beginning is the best bit really when we know someone was missing and murdered. Then, we start alternating between past and present to see who it was. The story is told from multiple perspectives. But, the excitement went down immediately after this, and I found myself waiting and waiting to get more information, which didn't really happen.
It was quite predictable by the way. But, I'm really not convinced about the motives of the person and the way it happened. So, all in all, it didn't hit the spot with me. Thanks a lot to Harper Collins for providing a copy of the book in exchange for an honest review. 
Blackberry & Wild Rose by Sonia Velton: I gave this book a 3 stars. It will be out on 10th Jan 2019. I love historical fiction, and I enjoyed this book. It has a gorgeous cover reflecting the Silk weaving times back in times, in London. I think the author did a good research.
I liked to read about the silk weavers, the tension between masters and the journeyman. I found it original and was curious to learn about these.
There was another aspect to the book, where we had a household with 2 women narrating the story. For me this part was a bit predictable. Romances, revenge, love, etc. Although, the combination of these two elements made the story an easy, entertaining read, I'm personally more after an original read. But, I'm sure there will be a lot of people who enjoy this setting, and will love the book for it. Overall, it was a solid historical fiction debut. Thanks a lot to Quercus Books for providing a copy of the book in exchange for an honest review. 
Strange The Dreamer by Laini Taylor: I gave this book a 3 stars. This was another attempt in finding what kind of fantasy books I enjoy, as I couldn't find many examples yet, a bit of a personal goal 🙂 This is a very much loved book by majority. I certainly loved Taylor's writing. It's very beautiful, elegant and poetic. The book was very emotional.
I devoured the first 50%. I was very curious about this world, the magic, the characters. I loved it. Surely it was a 5 star read, until that moment!
When I came to the second half, the pace slowed a lot. I got bored. It became overly dramatic and sad. And that insta-love appeared again! Why, oh, why do we need to have it in almost all YA fantasy books?
So, I really didn't enjoy the second half. I soldiered on and finished, but I think I won't continue with the series as I have a felling it will be even more cringy with the romance.
I would like to say that Laini Taylor's writing surely impressed me, and I found this story very original and imaginative. I wish the second half evolved differently.
So,  here are mini reviews of some of the books I recently read. I'd love to hear from you if you read any of these books, or want to read. What did you think? Thanks a lot for visiting and happy reading!
Umut