This may be one of the most beautiful covers of 2019! Just looking at it makes me happy and want to read the book.
The Doll Factory is a debut novel of Elizabeth Macneal, set in London in 1850/51. It tells the story of Iris and Silas. Iris is an apprentice doll-maker who dreams of being a painter. Silas is a curiosity collector enchanted by the strange and beautiful, with ambitions of founding a museum dedicated to his macabre obsessions.
I'm pretty obsessed with this video as well:
It has lots of endorsers like Paula Hawkins, Sophie Mackintosh, Andrew Taylor!
Being a fan of atmospheric, historical settings, it looks like it's going to be a great ride. I just can't wait to read it, and very lucky to an equally gorgeous ARC, thanks to #Picador 🙂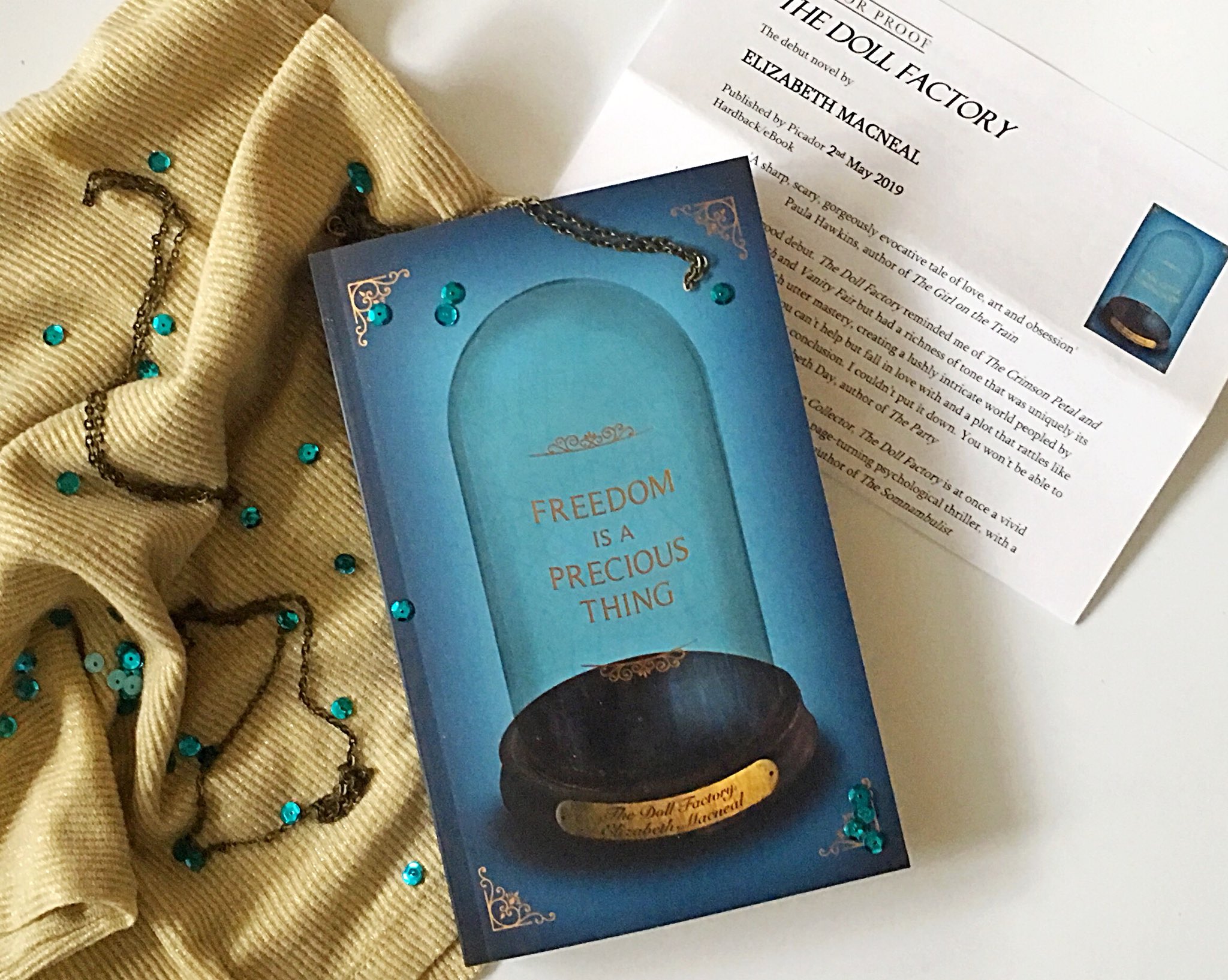 The Doll Factory is out on 2nd of May, just mark your calendars and wait 😉
Thanks a lot for stopping by and let me know if you have any exciting releases you're already anticipating for 2019. Happy reading everyone!
Umut