Yes, this book is the reason why I couldn't read any other book, couldn't sleep and drank hell a lot of coffee! It was the BEST book I read this year, one of the BEST books I read, ever!
This book and I clicked from the first page. It was one of those books I knew I would be thinking for a long time to come. I was seeing a lot of people reading and loving it, thought it took me some to get to it. But, better later than never.
It's a historical/literary fiction about Evelyn Hugo, a super Hollywood star (aged 79) who climbed the stairs from the bottom, and of course there was always a cost to pay. She married 7 husbands during her lifetime and outlived all.  It's a big secret to everyone why she married 7 times, were they real or fake? Why she divorced each one of them? Who was her real love? Opposite to her fame, she's kept silent and didn't speak to any media for a long time. The book opens with her wanting to give the story of her life to an infamous journalist: Monique. So, the rest of the book is Evelyn telling her life story through chapters covering each one of her marriages. There are parts that are told from Monique's perspective, but we don't get to know her much.
I gave it a HUGE 5 stars, because there are not many books which can immerse me in it 100%. When I was reading it, I was in it completely. When I was not reading it, I was thinking of it. Reid's writing is exceptional. I think she has great talent, especially in characterisation. At some point, I was convinced Evelyn Hugo was a real person and I wanted to watch her movies. You know how they say for good actors, they get into the role and they act as if they are that person. I think it was very similar with Reid. She got into her own creation of a character, and delivered an amazing story that felt like real! It was so detailed, very well articulated. Both the plot and her character were captivating. So, my writing Oscar definitely goes to her.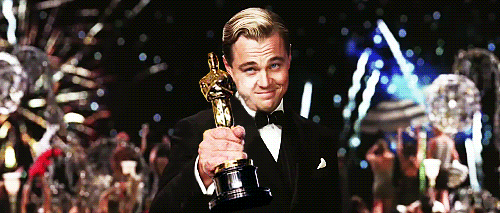 Another thing that makes the book addictive is, Evelyn Hugo. She is a very enchanting character. Her life is interesting. The way she tells her own story is very captivating. She's definitely flawed, yet not apologetic. She knows who she is, learned a lot from her rollercoaster life, and has a lot of wisdom that comes with it. I really wish Evelyn Hugo was my friend 🙂
"I didn't need boys in order to feel good. And that realization gave me great power."
"I told her every single day that her life had been the world's greatest gift to me, that I believed I was put on earth not to make movies or wear emerald-green gowns and wave at crowds but to be her mother."
There are other elements that make this book very rich. Diversity, sexuality, women at the workplace, LGBTQ rights. Most important of all, none of these feel forced. They were in the story organically, but very powerfully. In my opinion, one of the best examples of these topics brought into a book very naturally. So, another well done!
"Make them pay you what they would pay a white man."
Lastly, the book ends with a plot twist that I didn't see coming! It was an amazing uplift at the end. It was very emotional & very touching. Taylor Jenkins Reid knows how to start with a high and how to leave you with a high.
"When you write the ending, Monique, make sure the reader understands that all I was ever really looking for was family. Make sure it's clear that I found it. Make sure they know that I am heartbroken without it."
So, all I can say is if you haven't read this book, you're missing out on it every day. It's that GOOD! I can't fault it, really. It's a delight page after page.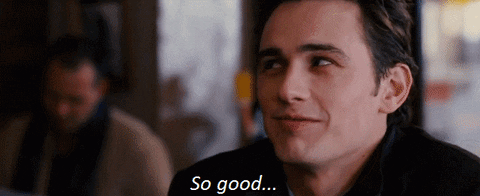 "People think that intimacy is about sex. But intimacy is about truth. When you realize you can tell someone your truth, when you can show yourself to them, when you stand in front of them bare and their response is "You're safe with me"—that's intimacy."
I hope you enjoyed this post. I'd love to hear what you thought if you read the book 🙂 Or are you planning to read it?
Thanks a lot for stopping by and happy reading!
Umut